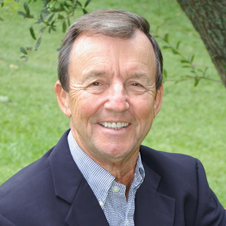 Fred Engh
Biographies / Memoirs, True Stories
Overcoming life obstacles that would have smothered the spirit of others, Fred Engh has become the nation's principal leader, and it's most respected advocate, for making sports safe and fun for children. His rise from Depression-era poverty on the shores of Eastern Maryland to creating a nonprofit organization, The National Alliance For Youth Sports (NAYS)-a nonprofit organization that works to provide safe sports for America's youth, has impacted young lives through the power of sports worldwide for more than 30 years.
A gifted speaker with an amazing story to share, Fred Engh has appeared on The Today Show, Good Morning America, CNN and ESPN, and is the author of Why Johnny Hates Sports: Why Organized Youth Sports Are Failing Our Children.
Books by Fred Engh
Interviews
Posted: Updated:
Check out Fred's new Huffington Post blog HERE on one of the worst youth sports parenting stories you'll ever hear. If you have a moment post your thoughts or share your own youth sports parenting horror story below his piece.
Contact Information
Contact Fred Engh
Phone: 1-800-688-5437
Email: nays@nays.org
Office Hours:
Monday through Friday:
8:30 a.m. to 4:30 p.m. EST