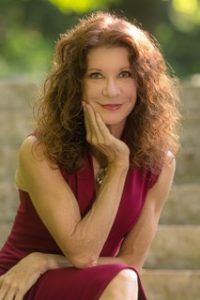 Heather Dugan
Non-Fiction, Self Help
Award winning author, Heather Dugan, is the founder of Cabernet Coaches®, an "all ages, all stages" group for women that fosters self-betterment through face-to-face friendships and social connection. Her 2015 book, Date Like a Grownup: Anecdotes, Admissions of Guilt & Advice Between Friends, was a finalist (self-help/relationships) in the USA Book Awards and the Next Generation Indie Book Awards, and she speaks on topics pertaining to dating, relationships, social connection, and effective interpersonal communication. She has also worked as a professional voiceover talent for more than twenty-five years.
An Indiana University alumna, Heather resides in Columbus, Ohio, but is an avid traveler and outdoor enthusiast who keeps hiking poles and her passport within easy reach. The proud mom of three adult children, she blogs about relationships, transitions, and better living at Tips from the Tightrope on her author website. Find her on Facebook, Instagram, at Cabernet Coaches, or visit www.heatherdugan.com.
Zoom Into Books Presentation
Pause, Reset, Connect with author/speaker Heather Dugan (The Friendship UPgrade, Date Like a Grownup) COVID-19 has imposed a massive global pause on life as we knew it, but within horror, we can always find hope.
April 9 -4:00 p.m. ET – Register Here
April 11 – 10:00 a.m. ET – Register Here
Single and Sequestered: Virtual dating is the new long-distance relationship. How can you use this time to prepare for dating in real life again? Bring your questions to the conversation!
April 16 – 7:00 PM ET – Register Here
April 18 – 10:00 AM ET- Register Here

April 28 – 7:00 PM ET – Register Here

April 30 – 7:00 PM EST –– The Friendship UPgrade | Date Like a Grownup – Register Here
May 14 – 7:00 PM EST Better Dating for Grownups: Relationship Readiness – Register Here
May 21 – 7:00 PM EST – Bridges to Friendship and Community-Building – Register Here
Books by Heather Dugan