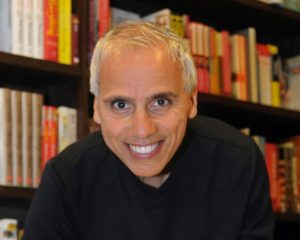 Herbie J Pilato
Books, Non-Fiction, Entertainment, History, True Stories
Herbie J Pilato is a writer, producer, director, singer/songwriter, and entertainment executive who was born and raised in Rochester, New York, across the street from the original home office of the Xerox Corporation, and up the block from the global main office of Eastman Kodak.
Pilato attended elementary school at St. Peter and Paul, St. Augustine and St. Anthony of Padua in Rochester. He graduated high school from Rochester's Aquinas Institute, received a B.A. in Theatre Arts from Nazareth College of Rochester, studied Television and Film at UCLA, and served his Internship as an NBC Page in Burbank, CA.
Today a resident of Los Angeles, Pilato has worked for Sony, Warner Bros., NBC/Universal, CNN, Bravo, TLC, E!, A&E, the Reelz Channel, and other film studios and TV networks. In 2010, he founded the Classic TV Preservation Society, a formal 5019(c)3 nonprofit organization dedicated to the positive social influence of classic television programming.
Pilato's extensive list of critically-acclaimed, media tie-in books include Mary: The Mary Tyler Moore Story, Twitch Upon a Star: The Bewitched Life and Career of Elizabeth Montgomery, Glamour, Gidgets and the Girl Next Door, Dashing, Daring, and Debonair, The Essential Elizabeth Montgomery, The Bionic Book, NBC & ME: My Life As a Page In a Book, The Kung Fu Book of Caine, The Kung Fu Book of Wisdom, Bewitched Forever, and more.
Pilato is also a Contributing Editor Emeritus for Larry Brody's TVWriter.com, a Features Writer for the Television Academy and Emmys.com, hosts his own TV talk show, Then Again with Herbie J Pilato (on Amazon Prime and Shout! Factory TV), and has recently recorded his second musical CD, Christmastime with Herbie J Pilato.
For more information, and a complete list of Pilato's books, visit www.HerbieJPilato.com.
Books by Herbie J Pilato
Contact Information
For interviews, speaking engagements, etc. contact:
Lee Sobel
Phone: 917-553-4991