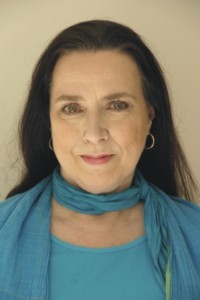 Nancy J. Cloyd
Headline Kids, Non-Fiction, Special Needs
Nancy Cloyd is a mother and grandmother who first became aware of the unique learning patterns of children while spending focused time quietly reading with her two sons.She became aware of their special learning needs in the 1970's and 1980's as they started schooling. The importance of early awareness and evaluation of each child s particular skill development became apparent. To work with them on their own levels, each child needs to be engaged on a one-to-one basis. During the nine years she studied and taught practical applications of Scriptural principles with Family Life Today in Southeastern Michigan, the concept of focused attention was emphasized. Also, she learned the importance of reading with her child in a space that has as little distractions as possible. These principles were reinforced when she took training and was certified to teach Yoga for Children with Special Needs.
Illustrated by Delia Wach who is a highly acclaimed water color and mixed media artist who has fallen in love with painting Teddy Bears and their friends. She has created art works for individuals and Teddy Bear Manufacturers. She has been the guest artist for many Teddy Bear events across the United States. She and her husband, Martin, have six years of experience in the South American Rain Forest with the Maroon Indians and Delia has expressed this experience through her imaginative art work as she turns the Maroon Indian personalities into Teddy Bears. Together, she and Martin weave the stories and paintings into a magical series of children s books, Teddy Bear Guardians of the Rain Forest. Delia was commissioned by the National Park Trust to do a painting of Senator John McCain and presented it to him on June 8, 2006 at their Centennial Celebration of the American Antiquities Act of 1906 Awards luncheon in Washington, D.C. Delia Bowman is co-author and illustrator of seven children s books and her art lessons are available on DVD. Both Nancy and Delia are part of the Headline Books School Show Program and visit schools worldwide. For more information visit headlinekids.com
Books by Nancy J. Cloyd
Contact Information
Call 304-789-3001 for author contact information.