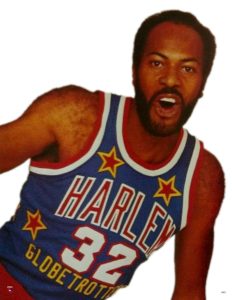 Nate Branch
Books, Non-Fiction, Biographies / Memoirs, Entertainment, Sports, True Stories
Nate Branch is a man of multiple talents, using all of them on his sensational trip through life. Born of a Baptist preacher in America's Bible belt, he learned to play the church piano at a young age and his love of music and song was forever woven into his soul. He excelled at basketball at the high school and college levels and eventually entertained millions internationally for fifteen years as a Harlem Globetrotter. He never abandoned his call to music, honing his skills throughout his career and returning to it after playing, now continuing to entertain and praise God from the church piano.
Books by Nate Branch
Interviews
Zoom Into Books interview with Burke Allen (Allen Media Strategies)
Contact Information
CORD COSLOR



   "Representing stars of music, sports & film!
| Celebrity Direct Entertainment
| 941-624-2254
| http://www.CelebrityDirect.net
| Skype: cordcoslor
| Facebook: celebdirect  and  coslor
| *** Licensed & bonded talent agency: #TA0000987
* Proudly representing
Glenn Leonard's Temptations Revue,
Fran Cosmo – Formerly of Boston,
California Surf, Incorporated (former Beach Boys Band members),
An American Prayer – tribute to The Doors,
Scherrie & Susaye – formerly of The Supremes,
doo wop legends The Reflections,
The All-Star Platters Revue,
former Globetrotter Nate Branch…. And so many more!