West Virginia Book Festival
10-21-2022 to 10-22-2022
Charleston Coliseum and Convention Center, Charleston WV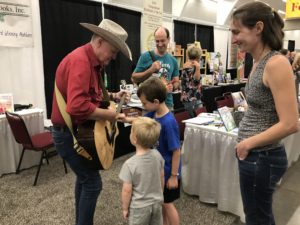 The West Virginia Book Festival began in 2001 and Headline Books has been a participant since the beginning. The Kanawha County Library puts on this spectacular event to celebrate WV authors and their readers and fans. Come and meet the authors, get autographed books, and enjoy the WV literary community.
Friday Oct 21 11:30 a.m. – 6:30 p.m.
Saturday Oct 22 8:00 a.m. – 5:00 p.m.
Headline Books will be featuring your favorite award-winning authors, new authors and releasing our fall titles in Charleston at the WV Book Festival!
Featured Authors
Friday Oct 21 11:30 a.m. – 6:30 p.m.
Ashley Belote
Victoria Yeager 11:30 a.m. to 1:00 p.m.
Dreama Denver
Lisa McCombs
Daniel Boyd
Dave Shelton
Melinda Chambers
Suzanne Alexander
Joy E. Held
W. Ron Adams
Fred Anderson
Saturday Oct 22
8:00 a.m. – 12:30 p.m.
Ashley Belote
Cookie Schultz
Daniel Boyd
Dave Shelton
Diana Pishner Walker
Don Stansberry
Dr. Raymond A. Keller
Dreama Denver
Melinda Chambers
Suzanne Alexander
Tony Hylton
1:00 p.m. – 5:00 p.m.
Ashley Belote
Cookie Schultz
Diana Pishner Walker
Don Stansberry
Dr. Raymond A. Keller
Dreama Denver
Joy E. Held
Melinda Chambers
Rusty McQuade
Suzanne Alexander
Tony Hylton