2022 Southern Christmas Show Wrap Up!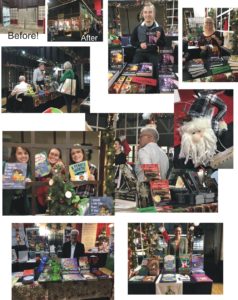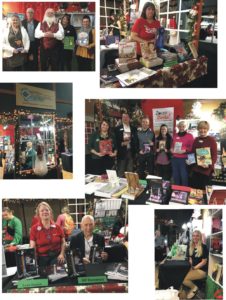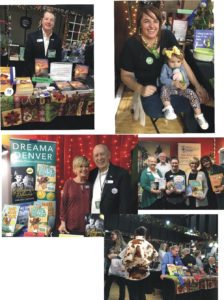 Charlotte NC – Headline Books showcased new books and new authors at the 2022 Southern Christmas Show in Charlotte NC! We love seeing our old friends and we made lots of new friends of all ages this year. Many people came in to see their favorite authors and we missed a few of our popular authors this year due to Covid, but they will be back next year!
The show is 12 days long and averages 10,000 people per day at the event. The special VIP Shopper Saturday morning was very well attended with a line around the convention center three times! People reported wait times of two hours to get into the show it was so crowded. The 440 Vendors in three huge buildings were busy all 12 days.
The model railroad people were at their finest and we love having them as neighbors at the show. Returning neighbors Turtle Old Man Sterling & And Fine Silver Jewelry, Jump N Java And Bakery, and Nina's Boutique were busy and we love to shop at all the vendors, too!
Featured Authors this year included:
Ashley Belote
Bucleigh Newton Kernodle
Don Stansberry
Kim Wilson
Dreama Denver
Barry Kienzle
Don Stansberry
Diana Pishner Walker
Bill Rasmussen
Lynn Daniels
Kaitlyn Dorroh
Sandra Warren
Rick Robinson
Calvin Fisher
Terry Webb
Richard Battle
Headline Books will be back in 2023 and looks forward to sharing our new books and seeing old friends!