Network Broadcaster and Motivational Speaker, Kraig Kann, Authors New Book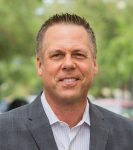 Network Broadcaster and Motivational Speaker, Kraig Kann, Authors New Book, Broadcast Your Story: A No Fears Approach to Building Your Brand
Handbook for Leaders and Guide to Media Prowess to Promote You and Your Business
TERRA ALTA, WV – Headline Books will release television / radio personality and motivational speaker, Kraig Kann's first book, Broadcast Your Story: A No Fears Approach to Building Your Brand, Spring 2020. After a 25-year television career that included 17 years at Golf Channel/NBC where he was an original on-air member, a play-by-play voice, and ultimately the lead studio host and on-site anchor at major championship events around the world, he made a career pivot and elevated the Ladies Professional Golf Association as its Chief Communications Officer from 2011-2016. His polish and reputation in front of the camera and his comfort interviewing athletes, politicians and corporate executives positioned him as a unique voice in the LPGA's board room and on its executive leadership team. Since 2016, Kann has focused on leading unique workshops, seminars and webinars on leadership, presentation and corporate storytelling while also traveling the country as a media trainer and inspirational keynote speaker – all as part of the Kann Advisory Group, where he serves as Managing Director.
"For years, I've wanted to put my career experience and personal journey into words with the goal of connecting with others in a positive way. To have a group like Headline Books believe in me with such enthusiasm for my story and my vision to elevate others has been quite a gift and makes this a project I'm really excited about. I look forward to partnering together for a book that stands out on the shelf and truly makes a difference for readers," Kann said.
Cathy Teets, President of Headline Books, said, "We are happy to welcome Kraig to Headline Books and look forward to the release of his book this fall. He has a vigorous speaking schedule and will also be joining us at national book events as we move forward this year and in the future."
Those who've seen him speak have labeled Kraig as a "master communicator," an "idea factory" and "a freakish combination of C-Suite strategist and television entertainer." Kann is also a regular host on Sirius XM PGA Tour Radio, a guest faculty member and lecturer at Full Sail University and serves on the advisory board of the Orlando Apollos in the Alliance of American Football.
Kann has been featured twice by Sports Business Journal as an innovative communications leader and is a member of Forbes Communications Council. His vast experience on many platforms has made him an industry expert, respected spokesperson and requested speaker. Kraig has three children and lives in Orlando, Florida.
Contact: Vinny D'Assaro, 678-213-5421 c 407-719-4180, vdassaro@csetalentrep.com, for Interviews