Wombats, Witches, Angels, and Aliens Featured at WV Book Festival
WV Authors Celebrated by Headline Books!
Terra Alta WV – Headline Books, 2023 Independent Publisher of the Year, brings new authors and newly released titles to the 2023 WV Book Festival at the Charleston Coliseum and Convention Center, Charleston WV, October 21.
The West Virginia Book Festival began in 2001 and Headline Books has participated since the beginning. The Kanawha County Library presents this spectacular event to celebrate WV authors and their readers and fans. Come and meet the authors, get autographed books, and enjoy the WV literary community.
Headline Books will be featuring your favorite award-winning authors, new authors, and releasing our new fall titles in Charleston at the WV Book Festival!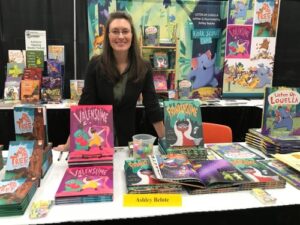 Guest Author and native West Virginian Ashley Belote will sign her newly released book, Witch & Wombat (Random House). Ashley is also conducting a workshop, From Concept to Publication: An Inside Look at Children's Publishing at 11:00 a.m. in Room 202.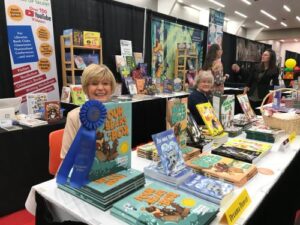 Headline Books new releases include Magic Pasta by Diana Pishner Walker (Fairmont),  Four Bears Activity Book by Dreama Denver, wife of the late Bob Denver of Gilligan's Island fame (Princeton), An Equal Piece of Justice by Lee Doty (Kearneysville), Isle of Shadows by Don Stansberry (Parkersburg), WrestleDreamia by Daniel Boyd (Charleston), Kurt Discovers the Orchestra by Tom Beal (Charleston), Joy Held (Parkersburg) author of Writer Wellness Workbook,  and Dr. Raymond Keller (Morgantown) author of the Venus Rising Series and editor of West Virginia: Paranormal Gateway.
Also featured new authors this year are Jan Thornton Jones author of Letters to Gettysburg and Angel in City Park and Melissa Nordhoff award-winning author of Last Will and Puzzlement.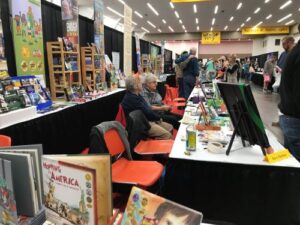 Favorite returning authors include Suzanne Alexander author of The Tip of the Tale, Angie Wilson author of the Gracie Mystery series and Guides, Dave Shelton author of Bag Boy and Sweet Slob, Millie Snyder multi-award-winning author of the Lean & Luscious cookbook series; and children's book author and fitness guru Rusty McQuade – Stickyman and Tattletale Bathtub.
Headline president, Cathy Teets, said, "Stop by the Headline Books booth and meet the authors. We are looking forward to seeing everyone again this year!" Visit the Headline Books booth 301 to meet the authors and easily complete that Christmas gift list!
Featured Authors
8:00 a.m. to 6:00 p.m.
Ashley Belote – Guest Author
Daniel Boyd
Dave Shelton
Don Stansberry
Dreama Denver
Melissa Nordhoff
Suzanne Alexander
8:00 a.m. – 1:00 p.m.
Raymond Keller
Jan Thornton Jones
Millie Snyder
8:00 a.m. – 4:00 p.m.
Diana Pishner Walker
10:00 a.m. – 4:00 p.m.
Angie Wilson
Tom Beal
1:30 p.m. – 6:00 p.m.
Joy Held
Rusty McQuade
Lee Doty