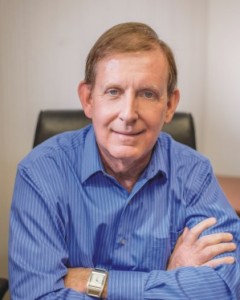 Barry Kienzle
Fiction, Historical, Non-Fiction, Biographies / Memoirs, Headline Kids, Fiction, Middle Grade, Non-Fiction
Barry Kienzle was born, raised and educated in northern Kentucky and is in every sense, a Kentucky boy, proud of his heritage and the state he calls home. As such, he is very familiar with its history and culture and feels honored that his first novel, The Crossings, is a story with northern Kentucky origins.
Barry studied Accounting at Northern Kentucky University, became a CPA and worked primarily in the accounting and finance areas in construction and real estate development companies, currently as a CFO. As he nears retirement, he is venturing toward a second career in writing and felt compelled to begin it with a novel about an amazing venture of his father's who, in 1932 hopped a freight train and rode it to New Orleans to see the Mardi Gras.
Barry's devotion to the community has led him to serve on many boards over time including Habitat for Humanity, senior citizens groups, school and other capital raising campaigns and other not-for-profit organizations. He currently serves on the Boards of Directors of both the Northern Kentucky University Foundation and the Bank of Kentucky. For more information visit Barry's website HERE
Zoom Into Books Presentations
The Crossings and The Indian   – the stories behind these two novels plus as the challenges of writing historical fiction.  
Non-Fiction Writing Memoirs –

Available Soon on Zoom Into Books YouTube Channel
Heart of a Lion – the story of Willie Burton, the high school wrestler who suffered with cerebral palsy and how his story has motivated others to overcome their own obstacles. Watch HERE
Books by Barry Kienzle