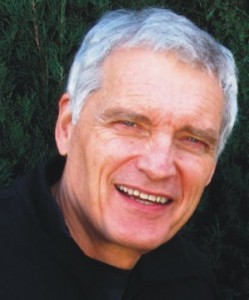 David Selby
Books, Fiction, Contemporary, Drama
Zoom Into Books Author – Watch HERE
David Selby, actor and award-winning author with guest interviewer, Burke Allen of Allen Media Strategies  – Sneak Peek – Zoom Inside the Book HERE!
David Selby was born and raised in Morgantown, West Virginia. He received his B.S. and M.A. degrees from West Virginia University and a Ph.D degree from Southern Illinois University. He and his wife, Chip, fund a Guest Artist Series at WVU. In 1989, he was honored as a Distinguished Alumnus of West Virginia University, and in May of 1992, he received the Distinguished Alumnus award from the College of Communications and Fine Art at Southern Illinois University. He received his first Life Achievement Award by the W.V.U College of Creative Arts in 1998. In 2002, the governor of WV presented him with the Distinguished West Virginian Award. In 2004, he delivered the commencement address at WVU and was awarded an honorary doctorate.
He was inducted into the Cleveland Playhouse Hall of Fame in 1994 and in 1999 received the Millennium Recognition Award from The Shakespeare Theatre in Washington D.C. Mr. Selby and his wife ran a summer children's musical theatre in New York for ten years before moving to Los Angeles. Mr. Selby met Chip when he was performing in Honey in the Rock in Beckley, West Virginia, her hometown.
David began his professional career in regional theatres, such as the Barter Theatre and the Cleveland Playhouse. He starred in "The Children's Hour" with Joanne Woodward and Shirley Knight at the Berkshire Theatre Festival, with Sandy Dennis in "Cat on a Hot Tin Roof," with Jill Clayburgh in "The Devil's Disciple" at the American Shakespeare Festival, in "Toys in the Attic" directed by Pat Hingle at the McCarter Theatre, in "Ribcage" by Larry Ketron at Stage West and the Manhattan Theatre Club, with Geraldine Page in "Woman in Paris" at Adelphi University, in "Henry IV, Parts 1 and 2" at the Goodman Theatre, in "Playboy of the Western World" at Playwright's Horizons, in "The Heiress" with Jane Alexander and Richard Kiley at the Kennedy Center and on Broadway, with Jane Alexander in "Hedda Gabler," and with Betsy Palmer in "Eccentricities of a Nightingale" at the Studio Arena and on Broadway.
He starred with Shirley Knight again in Oliver Hailey's "I Won't Dance" at the Studio Arena Theatre. His long list of Broadway and off-Broadway plays also includes "Siamese Connections" and David Rabe's "Sticks and Bones" at the New York Public Theatre, "For God and Country and Miss Corrine," N. Richard Nash's "Echoes," "The Unseen Hand" and "Forensic and the Navigator" by Sam Shephard, "The Family" at the Westside Theatre directed by Barry Davis, and with Jack MacGowran in "Ghandi" directed by Jose Quintero.
In Los Angeles he starred in "Slugger" at the Gelfen Playhouse directed by Marshall Mason. He was the Count in the L.A. Classic Theatre's production of "The Rehearsal," received the Drama Logue Award for his portrayal of John Proctor in "The Crucible," at the Los Angeles Theatre Center, performed A. R. Gurney's "Love Letters" at the Pasadena Playhouse, and received another Drama Logue Award for his portrayal of the Rev. T. Lawrence Shannon in "Night of the Iguana," again at the Los Angeles Theatre Center. He starred in "Money and Friends" for the Ahmanson Theatre, directed by Michael Blakemore. He was Benedict in "Much Ado About Nothing" with Kelly McGillis at The Shakespeare Theatre in Washington, D.C., directed by Michael Kahn, and starred in "The Perfectionist" by Joyce Carol Oates with Betty Buckley at the McCarter Theatre in Princeton, NJ. He appeared as James Tyrone in "Long Day's Journey into Night" with Ellen Burstyn at the Alley Theatre in Houston, Texas, and at the Hartford Stage Co.
He has performed his play "Lincoln and James," in Morgantown and Charleston, WV, and in Washington D.C. He starred in Conor McPherson's one-man play "St. Nicholas" at Hartford Stage. In Jan, 2009, Mr. Selby starred as Abraham Lincoln in the critically-acclaimed production of "The Heavens Are Hung in Black," especially commissioned for the re-opening of Ford's Theatre in Washington, DC. He again starred as Lincoln in a new play, Necessary Sacrifices, at Ford's 2 years later. In 2013, he starred in "Divine Rivalry" at the Old globe Theatre in San Diego.
Mr. Selby's feature films include "Rich and Famous" directed by George Cukor with Candice Bergin and Jackie Bissett, "Rich Kids" with John Lithgow, "Raise the Titantic" with Ann Archer and Jason Robards, "Super Cops" with Ron Liebman, "Up the Sandbox" with Barbra Streisand, "Night of Dark Shadows" with Kate Jackson, directed by Dan Curtis, an AFI film "Point of Departure," a Canadian feature "The Girl in Blue" with Maud Adams, "Dying Young" with Campbell Scott and Julia Roberts, "White Squall" with Jeff Bridges, "Headless Body" with Paul Williams, "Mighty Ducks III," and "Alone" with Hume Cronyn and James Earl Jones.
He appeared in "Surviving Christmas" with Ben Affleck and James Gandolfini, "Shadow of Fear" with James Spader, Peter Coyote, and Adain Quinn; "Larva" and "Black Hole" for Science Fiction Cable, and "End Game."
"Spin" "Unknown," "Run For Her Life" with Sam Shepherd, and "The Social Network," directed by David Fincher and written by Aaron Sorkin.
His most recent film is "You Are Here," with Owen Wilson, Amy Poehler and Zach Galifianakis, produced by Matthew Weiner, the producer of the TV series "Mad Men." He starred as Commissioner Gordon in Warners recent animated DVD release "The Dark Knight Returns."
For television, he created the roles of Quentin Collins on "Dark Shadows," Michael Tyrone on "Flamingo Road," Richard Channing on "Falcon Crest," and Xavier Trout on "Soldier of Fortune, Inc." He starred as Arthur, opposite Jane Alexander, in the HBO series "Tell Me Your Love Me."
Television credits also include such miniseries as "Washington: Behind Closed Doors" and "King of the Olympics," in addition to numerous movies of the week including "Alone," with James Earl Jones and Hume Cronin for Showtime and "Deck the Halls," a holiday mystery for TNT with Jane Alexander. He has guest starred on many series, including "Ally McBeal" and " Mind of the Married Man," and most recently in "Cold Case," and "Raising The Bar," and "Mad Men." His most recent appearance was on "Rizzoli and Isles."
He enjoys recording classics before live audiences for L A Theatre Works' radio series for National Public Radio. Among numerous appearances, he recreated his stage role in Joyce Carol Oates' "The Perfectionist," starred in "State of the Union" with Lindsey Crouse, in Horton Foote's "Young Man from Atlanta," with Shirley Knight, and in Lillian Hellman's "The Autumn Garden" with Julie Harris, Eric Stolz, and Mary Steenburgen.
He was Queeg for a production of "Mutiny on the Bounty" for Voice of America, which he also recently recorded for L A Theatre Works. His most recent performances for NPR was in "Pack of Lies." For the BBC, he has recorded "On the Waterfront" and can be heard as Mitch in "A Streetcar Named Desire" by Tennessee Williams and as Dr. John Buchannon, Sr., in Tennessee Williams' "Summer and Smoke." For NPR he was in "Pack of Lies," and most recently was the voice of Van Helsing in "Dracula."
Mr. Selby is also a writer. He has written two books of poetry, My Mother's Autumn, and Happenstance. A collection of pictures and writings about his career are found in In and Out of the Shadows. A Better Place is a social, political commentary.
His book, Lincoln's Better Angel, enters on an evening with a African American Vietnam War veteran, who works for the US Parks Service cleaning the Lincoln Memorial, and the 16th president, who comes down off the memorial to discuss current events and how they relate to what went on in Mr. Lincoln's life and presidency. The novel was first written as a play and has had numerous productions. His play about mountaintop mining, "Final Assault," has also been performed several times, most recently in Canton, Ohio and published as a novel, The Blue Door.
Also published is My Shadowed Past in which Mr. Selby reflects on his personal and professional life in the 1960s when America was experiencing profound social and political changes. Mr. Selby, who joined the cast of the ABC-TV series "Dark Shadows" in 1968 as the mysterious Quentin Collins, documents the ongoing devotion of many fans to Dark Shadows and its special historical context.
Books by David Selby
Interviews
Contact Information