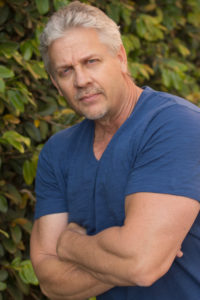 Kevin D. Miller
Fiction, Historical, Non-Fiction, Biographies / Memoirs
Zoom Into Books Author
Author Kevin D. Miller was born in football town in Canton, Ohio, and lived there until the age of six. His father moved him and his family to Tempe, Arizona, in 1963, where Kevin grew up and graduated from Tempe High School.
Kevin is a veteran of the United States Air Force. He worked as a Ground Navigational Aids Technician and received a Bachelor of Science Degree in Electronics Technology from Wayland Baptist University.
After years of working as an Engineer at Motorola, Kevin decided to change careers and become a professional Web Developer/Technical Writer for the City of Peoria, Arizona, where he retired. He earned a second Bachelor of Science degree in Information Technology/Web Development from the University of Phoenix.
Kevin's inspiration at becoming an author is the moment he learned of a dark family tragedy in his family's history. His grandfather changed the family name in 1920 to cover this terrible truth and took the secret to his grave. Kevin wrote Heart of Steel: Based on a True Story to honor his grandfather and share this story of inspiration and triumph. The book became a #1 Best Seller on Amazon in November of 2019 and is in the process of becoming a feature film.
In writing his first novel, Kevin fell in love with writing and storytelling. His second novel, White Skies Black Mingo, is Historical Fiction inspired by the love of his actual great-great-grandparents. His great-great-grandmother, Margaret Davis, was from Mingo Country in West Virginia and was a proud member of the Haudenosaunee Nation. His great-great-grandfather, Charles Flagg, Sr., was a veteran of the Civil War and served in the 63rd Infantry Regiment of Pennsylvania in the Union Army. Although the story is fictional, their love was the inspiration for the tale set in the darkest period of American history. The Civil War.
Kevin remains a resident of Arizona, but resides in Southern California with his wife and two teenage daughters, who are pursuing careers in acting while they attend school. Kevin and his wife, Annette, are parents of a blended family of nine children and twenty-one grandchildren.
When not writing, Kevin is a professional Web Developer, background actor, and fitness buff. Kevin is a believer and follower of Jesus Christ.
Books by Kevin D. Miller
Interviews
See Kevin Miller's Interviews HERE
Contact Information
For more information and to contact the author visit his website HERE