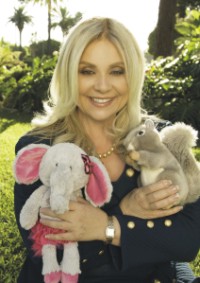 Lisa Detanna
Headline Kids, Education
Lisa Detanna has been providing wealth manage- ment advice to a diverse base of affluent individuals and families for more than 20 years. She offers a wide variety of services, including personal financial planning, investment management, insurance planning, estate and gift planning, philanthropy, tax planning, risk management services, family governance and family office services.
She joined Raymond James as a senior vice president of investments in December 2011. Previously, she held senior vice president positions at Wedbush, Citi Smith Barney, Morgan Stanley and Imperial Capital (formerly Dabney/Resnick), and began her career at Drexel Burnham Lambert's capital markets group in Beverly Hills.
One of the best legacies we can leave our children is the knowledge and understanding of being good stewards of wealth. Teaching them monetary self-sufficiency balanced with a sense of helping others less fortunate provides them with a priceless guide they can use throughout their lives.
My grandfather taught me these practical lessons as a child. If I wanted something, he would tell me to "clock in" which meant punching in and out on a time card. To earn the object of my desire, I rolled coins, folded towels and answered the switch board. This "pay to play mentality" taught me that if I wanted something, I had to work for it. Grandpa taught me to save by taking me to the bank each week to make the deposits for the business and for myself. He taught me that the principles of managing my money varied little whether I had $1,000 or $1 million dollars. He also showed me through example to never have a hand out but rather to have a hand in to help those in need.
If you wish to give your child a head start by planting the seeds of wealth management early in their lives, we can help.
Books by Lisa Detanna