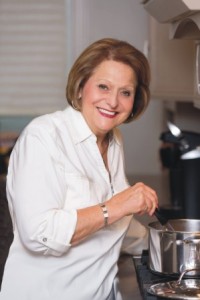 Millie Snyder
Books, Non-Fiction, Cookbooks
Millie Snyder is an award-winning author, inspirational speaker, and entrepreneur. She has been positively impacting people's lives for nearly fifty years with her message of healthy living. With her message, she provides the tools for living a longer, healthier life, which produces growth along the way to become the best you possible. To Millie, preparation is the key to success and celebration of life acts as the motivation to live in a health conscious manner.
From September 23, 1969 to July 15, 2013, Millie was the president and CEO of Weight Watchers in West Virginia. In addition to Weight Watchers, she also owns and operates the Shape Shop, a deli-style restaurant, serving healthy, fresh, never-processed foods and treats, catering to all those in pursuit of nutritious fare.
Millie is the mother of two grown children, Craig and Jennifer, and the proud grandmother of five grandchildren, Allison, Jack, Holden, Aubrey and Hunter.
Zoom Into Books Author
Coming soon to Zoom Into Books YouTube Channel
Millie Snyder – Lean and Luscious Mediterranean 
Lean & Luscious Meatless – cooking at home with delicious recipes that will keep you lean and luscious!
Lean & Luscious – cooking at home with delicious recipes that will keep you lean and luscious! – Watch HERE
Books by Millie Snyder
Contact Information