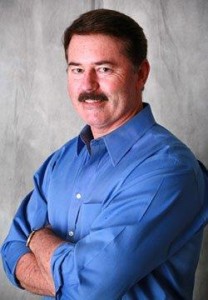 Robert D. Hudson
Business / Finance, Education, Middle Grade
Rob is an attorney and owner of the law firm Frost Brown Todd, LLC, representing businesses in the firm's labor and employment law practice group. Rob has been immersed in his region's economic development for over two decades. He helped lead Northern Kentucky's two largest business organizations, as Chair of the Northern Kentucky Chamber of Commerce and the Covington Business Council. He served as President of the Northern Kentucky Society for Human Resources Management, President for Be-Concerned, Inc., President of the University of Kentucky Alumni Association in Greater Cincinnati, and as a Board Member for the Tri-County Economic Development Corporation.
Rob authored A Better Tomorrow – Fighting for Capitalism and Jobs in the Heartland, which chronicled President Obama's first term in office from the perspective of a common sense business leader. The book became an Amazon #1 Hot New Release for Political Economy Books and an Amazon Bestseller. A Better Tomorrow received the Silver Medal at the 2013 National E-Lit Book Awards. The New York Book Festival selected it as one of 2013's top business books. Rob has also authored hundreds of pro-business columns for various publications.
A frequent lecturer and trainer on business, legal and leadership topics, Rob has been recognized as a Best Lawyer in America, Kentucky Super Lawyer, Cincy Leading Lawyer, and by Chambers and Partners as the "go to employment lawyer in Northern Kentucky." He has been inducted into the Taking Care of Business Hall of Fame and is a past recipient of the Area Development District's Outstanding Community Leadership Award. Rob served as a regular co-host for the television show "Leading Businesses, Leading Communities." He recently received the Northern Kentucky Frontiersman Award for lifetime achievement in serving businesses.
Rob met his wife-to-be, then Melissa Martin, at the University of Kentucky in 1980. After receiving a B.S. in Accounting with High Distinction, Rob graduated from the University of Kentucky College of Law and moved to Greater Cincinnati. Rob and Melissa reside in Villa Hills, Kentucky with their two children, Robbie (age 17) and, of course, Lauren (age 13). Rob and Robbie coached youth athletics at Lakeside Christian Church for many years, where they taught Kentucky's two gospels simultaneously – faith and basketball.
Books by Robert D. Hudson