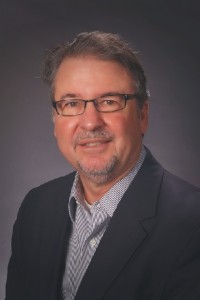 Dennis Hetzel
Books, Fiction, Political Thrillers
Zoom Into Books Author
As a journalist and media executive, Dennis Hetzel has won numerous awards for writing, industry leadership and community service, including the 2003 Paul Tobenkin Memorial Award from the Columbia University Graduate School of Journalism for leadership in coverage of race and diversity issues. Since 2010, he has been president and executive director of the Ohio News Media Association in Columbus, Ohio, and president of the Ohio Coalition for Open Government.​
He began his career as a weekly newspaper sports editor in the Chicago suburbs and has been a reporter, editor, general manager and publisher at newspapers including the Madison, Wis., Capital Times, the Cincinnati Enquirer and the York, Pa., Daily Record, where he was editor and publisher for 13 years. Under his leadership, the York paper won national awards from the Scripps Howard Foundation in public service journalism and a Robert F. Kennedy Journalism Award. He also has taught journalism at Penn State and Temple universities.​
Hetzel grew up in the Chicago area and inherited his lifelong affection for and frustration with the Cubs from his late father. He has a degree in political science and a minor in journalism from Western Illinois University, where he met his wife, Cheryl, a school psychologist and guidance counselor. They have three grown children and a home they love in Holden Beach, North Carolina, where he does much of his writing. He welcomes opportunities to do manuscript editing and critiques.
Season of Lies is Dennis Hetzel's second novel, following the award-winning Killing the Curse in which events precede those that unfold in the latest novel.​
Hetzel also plays guitar and bass in an acoustic trio, "Phil's Five & Dime," which includes fellow author Rick Robinson on mandolin. He's still hoping "this guitar thing" works out when he grows up.
Zoom Into Books Presentations
Not Fake News! Weaving facts into fiction and why it's so important for thrillers that work. Available on Zoom Into Books YouTube Channel – Click HERE 
  A thriller writer's search for his birth parents. How Dennis Hetzel solved a lifelong puzzle and what he learned that can help others. – Available HERE on Zoom Into Books YouTube Channel
Books by Dennis Hetzel
Contact Information
AUTHOR CONTACT for signings, appearances, interviews, etc.