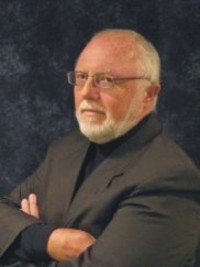 Richard L. Hatin
Books, Fiction, Contemporary, Spiritual, Thrillers
Award-winning author, Richard Hatin, gets inspiration from his environment and his faith. His previous thrillers, Evil Agreement and Deadly Whispers are horror tales that keep you at night but always make you think about the righteous and the damned. Deadly Whispers was named Runner Up for Best Fiction at the Halloween Book Festival—also garnering Honorable Mentions for Best Fiction at the Los Angeles, Great Southeast and San Francisco Book Festivals.
He is a member of the International Thriller Writers, Mystery Writers of America, and the New Hampshire Writer's Project. He lives with his wife, Anne Marie, in Hooksett, New Hampshire and together they have three sons, and three granddaughters.
Books by Richard L. Hatin
Loading products...

Contact Information