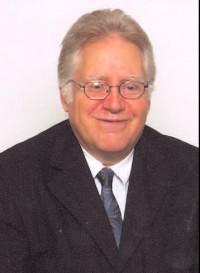 Raymond A. Keller, Ph.D
Books, Magic Realism, Non-Fiction, Metaphysical / Paranormal, Spiritual / Inspirational
Zoom Into Books Author
Raymond Andrew Keller, II, was born in Cleveland, Ohio and is a retired professor of History / Literature and lecturer of Greek and Roman Culture and Civilization and Greco-Roman Mythology at West Virginia University in Morgantown, West Virginia.  He also taught various social studies classes as an adjunct professor at West Virginia Northern Community College in Wheeling, West Virginia.
Keller has been involved in active UFO research since 1967, when he was a reporter for the Bedford Times Register in his hometown of Bedford, Ohio, and a research associate with Earl J. Neff, the founder and director of the Cleveland Ufology Project (CUP). Keller established his own group in 1986, the Outer Space International Research and Investigations Society (OSIRIS) and was the publisher and co-editor with Ballarion Starr of that organization's monthly organ, The New Millennial Star. Keller has conducted numerous excursions to UFO hot spots throughout the world and has communicated directly with extraterrestrials on many occasions. Venus Rising is his second book; the first being Emergence of the Afro-Zulians in the Transatlantic World, 1722-1811 (Lewiston, NY: Mellen Press, 2013).
He graduated from Bedford Senior High School in Bedford, Ohio and went on to honorably serve in both the United States Navy, where he was the feature editor of the Miramar Naval Air Station Jet Journal in San Diego, California; and in the United States Army, where he worked as a voice intercept operator in the Spanish language throughout Latin America. He received an associate degree in business from the University of Maryland and his bachelor of arts in world history from the University of Maryland, both degrees while on active duty. In 1989 he successfully completed the Multicultural Education Program at the College of Santa Fe in New Mexico, whence he went on to become the Director of English as a Second Language and Bilingual/Multicultural Education programs for secondary education at the Hilmar Unified School District in the San Joaquin Valley in California from 1990-1995.
Keller was employed by VENUSA (Venezuela-United States Academy) in Mérida, Venezuela, in 2001 and 2002 as an ESL instructor and editor of the textbook division. He also was attached to La Universidad Valle del Momboy in Valera, Venezuela, from VENUSA. He returned to the United States in 2002 to accept a scholarship in foreign languages at West Virginia University, receiving his master's degree in Spanish with an emphasis on Latin American literature in May 2004. He enrolled in the doctoral program in the Department of History in the fall of 2004, and mostly taught classes on Africana Studies, with some World History and Latin America.
Zoom Into Books Presentations
Dr. Raymond Keller – Lady Columba 
 Zoom Into Books YouTube Channel
Venus Rising, details the interactions over countless millennia of varied intelligences from the planet Venus with the inhabitants of Earth. Dr. Raymond Keller, a.k.a. "Cosmic Ray," will help you determine your E.Q., or "extraterrestrial quotient."
Final Countdown: Rockets to Venus. Probe the mysteries of life on Venus with the "Cosmic Ray," with a look into the inner workings of the space programs of Russia, the United States, Japan and the European Union.
Cosmic Ray's Excellent Venus Adventure. Meet the Venusians that live and work among us, conducting their clandestine missions of peace on Earth.
The Vast Venus Conspiracy
Books by Raymond A. Keller, Ph.D