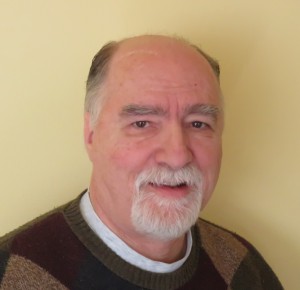 Karl L. Stewart
Books, Fiction, Historical, Military
Award winning author, KARL STEWART, was raised in the hills of post-WWII West Virginia, and moved to Wisconsin in his teen years, attending a Catholic seminary. Upon leaving the seminary, he enlisted in the U.S. Army in 1966, serving as a communications sergeant in the elite Green Beret Special Forces until 1969. He enrolled in the University of Wisconsin, earning a double-major degree in political science and history. In 2005 Stewart retired from teaching high school Social Studies and English to devote himself to his two passions, family and writing.
His first novel, The Legend of See Bird: The Last Long Drive, (a Western) was followed by a sequel, Devil's Backbone (dealing with the feud between the Hatfields and McCoys), which received an Honorable Mention at the Southern California Book Festival. Both books are loosely based on the life of Stewart's great-grandfather, See Bird Carpenter, a Choctaw Indian. He and his wife live in rural Wisconsin on a pine-lined ridge with a stunning view to the south, echoing his West Virginia childhood playgrounds.
Zoom Into Books Presentations — Available Soon on Zoom Into Books YouTube Channel
Good Night Sweet Dreams, a children's book
The Seventh Cruise – Based on stories told to the author by his father, vivid recounting of war, heartaches, and victories for a West Virginian in the US Navy.
Up Harvey's Creek  – Something is terribly wrong with Junior Carter's father. Stu, a veteran of four years of naval combat in WWII, has become increasingly erratic and violent, threatening the stability of the family. Eleven year-old Junior concludes it is his task to find and fix whatever has gone wrong. Discussion of PTSD
Fare Thee Well, Harvey's Creek – The touching conclusion to the poignant tale of a young boy's sense of loss, grief and ultimate healing.
The Legend of Seebird: The Last Long Drive – based on the author's grandfather, Seebird, set in the 1800s and really does have cowboys and Indians. – Watch on Zoom Into Books YouTube Channel HERE
The Legend of See Bird: Devil's Backbone. Second in the See Bird Western series dealing with the Hatfield-McCoy family feud. Background and reading –  Watch HERE
The Legend of See Bird: Kiamichi. The final novel in the 'See Bird' Western trilogy. Background and reading
Books by Karl L. Stewart
Contact Information