Diversity and Equality Featured in the Headline Books Shop 20
Bears, Indians, Scientists, Pickles, Possums, Elves, Giants, Ogres, Foxes, Dinosaurs and Slime
See it all in the Headline Books Shop in the Christmas Village at the Southern Christmas Show in Charlotte NC at the Park Expo Convention Center November 11-21, 2021 – over 400 vendors and 120,000 attendees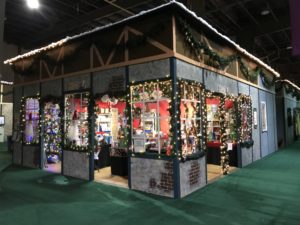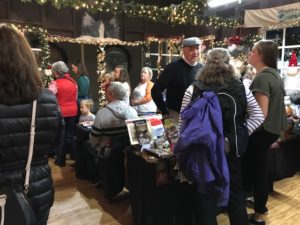 during the 12 day show make this a spectacular Christmas event!
Whew… there is a lot to see at Headline Books this year! Meet award winning authors, New York Times bestselling authors, Celebrities, Recording Artists, Pulitzer Nominees, Children's Authors, Novelists, Cookbook Authors, Self-Help, and Motivational Speakers all in Shop 20 in Liberty Hall.
American Recording Artist Grant Maloy Smith (Rhode Island) will be performing on stage plus signing his children's books, Fly Possum Fly and The Possumbilities Are Endless.
Dreama Denver (Princeton WV), wife of Bob Denver of Gilligan's Island fame, will be signing her new memoir, Gilligan's Dreams: The Other Side of the Island and her children's book – Four Bears In A Box, based on a story they told their autistic son at bedtime.
New York Times Best Selling Author/Illustrator, Matt Myers (Charlotte NC), will be signing his new release, Dino-Gro (Random House STudio) and his wife Maya Myers wil be signing her debut children's book Not Little (Neal Porter Books).
Former Golf Channel anchor and motivational speaker, Kraig Kann (Florida), will be signing his new book, Can You Get Our Attention.
Pulitzer Nominee, Lynn Salsi (Greensboro NC), will be signing her Appalachian Jack Tales series, Sarah Whalen (NC) Producer and director signing The Imagination Key, and videographer Matt Dragovits (Chicago) and his illustrator, veteran Disney animator, Jeffrey Verab (Florida) will be signing Zach's Quest: A Christmas Tale.
Debut author and illustrator, Ashley Belote (Huntersville NC), will be signing copies of Frankenslime (Fiewel & Friends)  and The Me Tree (Penguin Studio); film maker and playwright Daniel Boyd (Charleston WV) signing his middle grade chapter books, The Adventures of Wandala and Miss Dirt Turtles' Garden Club; Dave Shelton, film and television writer, signing his middle grade book, Bag Boy and Sweet Slob.
More than 30 award-winning author will be signing books during the 12 day show! Featured Authors — Meet them HERE
Bring your gift list to us — we have books for ages 0 to 100 – promise! Bring the kids in, too!
2021 Southern Christmas Show Author Schedule
Wednesday – November 10
5:00 to 9:00
Ashley Belote
Barry Kienzle
Bucleigh Newton Kernodle
Cindy Johnson
Don Stansberry
Thursday – November 11
10:00 to 9:00
10:00 – 3:30
Ashley Belote
Barry Kienzle
Bucleigh Newton Kernodle
Cindy Johnson
Don Stansberry
Tim Packman
3:45 – 9:00
Ashley Belote
Bucleigh Newton Kernodle
Cindy Johnson
Don Stansberry
Dreama Denver
Tim Packman
Friday – November 12
10:00 – 9:00
10:00 – 3:30
Ashley Belote
Barry Kienzle
Bucleigh Newton Kernodle
Don Stansberry
Donna Leiss
Dreama Denver
Rusty McQuade
Suzanne Alexander
Tim Packman
3:45 – 9:00
Ashley Belote
Barry Kienzle
Bucleigh Newton Kernodle
Don Stansberry
Donna Leiss
Dreama Denver
Karl Stewart
Rusty McQuade
Suzanne Alexander
Tim Packman
Saturday – November 13
8:00 – 9:00
8:00 to 2:00
Ashley Belote
Bucleigh Newton Kernodle
Dave Shelton
Don Stansberry
Donna Leiss
Dreama Denver
Matt Dragovits and Jeffrey Verab
Rusty McQuade
Suzanne Alexander
2:15 to 8:00
Ashley Belote
Barry Kienzle
Bucleigh Newton Kernodle
Dave Shelton
Don Stansberry
Dreama Denver
Eliot Parker
Karl Stewart
Matt Dragovits and Jeffrey Verab
Matt Myers
Maya Myers
Sunday – November 14
10:00 to 6:00
Ashley Belote
Bucleigh Newton Kernodle
Dave Shelton
Don Stansberry
Dreama Denver
Eliot Parker
Karl Stewart
Kelsey Clark
Kevin D. Miller
Matt Dragovits and Jeffrey Verab
Suzanne Alexander
Monday – November 15
10:00 to 6:00
Alisa Divine
Bucleigh Newton Kernodle
Dave Shelton
Dreama Denver
Elizabeth Moseley
Karl Stewart
Kevin D. Miller
Tuesday – November 16
10:00 to 6:00
Alisa Divine
Ashley Belote
Bucleigh Newton Kernodle
Dave Shelton
Karl Stewart
Lee Doty
Sandra Warren
Wednesday – November 17
10:00 to 6:00
Ashley Belote
Bucleigh Newton Kernodle
Cheryl Palladino
Karl Stewart
Lee Doty
Thursday – November 18
10:00 to 9:00
10:00 to 3:00
Ashley Belote
Bucleigh Newton Kernodle
Karl Stewart
Lee Doty
Heather Dugan
Tim Packman
3:15 – 8:00
Ashley Belote
Bucleigh Newton Kernodle
Daniel Boyd
Karl Stewart
Dennis Hetzel / Carolyn Gallaway
Kraig Kann
Lynn Salsi
Sabrina Runyon
Friday November 19
10:00 to 9:00
10:00 to 3:00
Ashley Belote
Bucleigh Newton Kernodle
Calvin Fisher
Daniel Boyd
Dennis Hetzel / Carolyn Gallaway
Heather Dugan
Karl Stewart
Kraig Kann
Sabrina Runyon
Tim Packman
3:15 to 8:00
Ashley Belote
Bucleigh Newton Kernodle
Calvin Fisher
Daniel Boyd
Dennis Hetzel / Carolyn Gallaway
Dreama Denver
Heather Dugan
Karl Stewart
Kraig Kann
Lynn Salsi
Sabrina Runyon
Saturday – November 20
10:00 to 9:00
10:00 to 3:00
Ashley Belote
Bucleigh Newton Kernodle
Calvin Fisher
Daniel Boyd
Dennis Hetzel / Carolyn Gallaway
Dreama Denver
Heather Dugan
Karl Stewart
Kraig Kann
Sabrina Runyon
Tim Packman
3:15 to 8:00
Ashley Belote
Bucleigh Newton Kernodle
Calvin Fisher
Daniel Boyd
Dreama Denver
Heather Dugan
Karl Stewart
Lynn Salsi
Millie Snyder
Sabrina Runyon
Sarah Whalen
Tim Packman
Sunday – November 21
10:00 to 6:00
Ashley Belote
Bucleigh Newton Kernodle
Calvin Fisher
Dreama Denver
Karl Stewart
Lynn Salsi
Matt and Maya Myers 1:00 – 5:00
Millie Snyder
Sabrina Runyon
Sarah Whalen